Today it seems we're flooded with image galleries, and I don't think this is something bad. After all, the Internet wouldn't be what it is today without its multimedia component, so I am sure you won't be angry because I decided to bring AD Gallery into the spotlight! 😉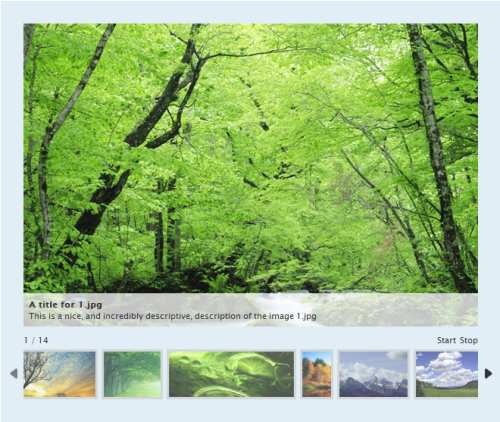 To make things as clear as possible, I should only say that AD Gallery is a image gallery/showcase plugin for jQuery with a lot of customization possibilities and, as far as I was able to figure out, also freely available to use and tweak to match your needs, since it comes covered by the terms of the MIT and GPL licenses.
Other than the above, you should know that the features list includes keyboard navigation, slide in/fade in effects, image title/description, automatic scale down for the images larger than the container, and so on. Pretty cool, if you ask me… so why not give it a try, huh?
Compatibility: AD Gallery has been tested on Firefox, IE6+7+8, Chrome, Safari and Opera, but I am sure it will also work on browsers like Avant or Flock (in fact I can bet on that, since I tried it on both…)
Get more stuff like this

in your inbox
Subscribe to our mailing list and get interesting stuff and updates to your email inbox.
Thank you for subscribing.
Something went wrong.