While this may not be something new at all, it surely ads a new alternative to those programmers looking for a HTML5/Javascript-based library offering all the features of a player… only that you don't really need Flash, that's the whole catch! The name of this library? Moovie!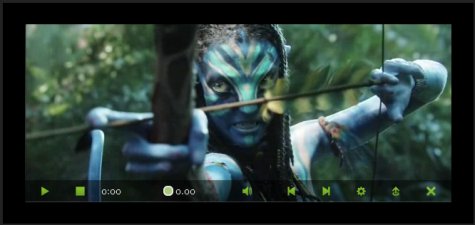 To take a closer look at the demo and download this library still in its early development stage, please go
here
and have a look around. For now, basic functionality is almost complete,
Moovie
offering support for subtitles and playlists already, CSS-powered styling, play/pause/stop controls, control and progress bars like the ones YouTube has, and then some!
Released under the terms of the MIT License, Moovie requires MooTools and works with most major browsers without any special problems, but the demo currently has some issues in Google Chrome and Google Chrome-based browsers (Flock 3 beta, anyone?).
P.S. I guess you figured out this already considering the license type, but let me point it out clearly, just for the record: Moovie is completely free!
Get more stuff like this

in your inbox
Subscribe to our mailing list and get interesting stuff and updates to your email inbox.
Thank you for subscribing.
Something went wrong.