For me, WordPress is pretty easy to use, but I must be a fool to admit that using it and harnessing its power is something as easy as it gets for someone facing its first blogging script. Sometimes, people simply need to share things online without knowing anything about the script allowing them to do it, and Storytlr may be the right tool to choose…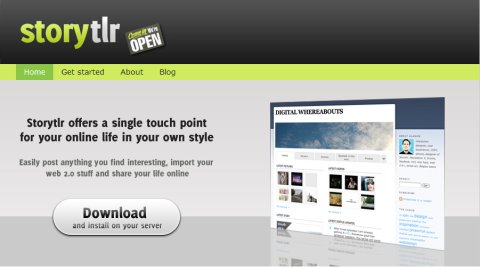 According to the official page,
"Storytlr is an open source lifestreaming and micro blogging platform,"
allowing you to import data from various Web 2.0 sources straight to your website. These sources will appear on your page as a lifestream, and there's quite a lot to see in such a site belonging to someone who's active on social networking sites, since
Storytlr
supports most popular services you can think of, such as
Digg, Reddit, StumbleUpon, Flickr, Facebook, Twitter
and many others.
As you probably imagined already, Storytlr comes with some built-in themes, while new ones can easily be created using HTML/CSS. Built using PHP and MySQL, Storytlr is open source and completely free to use, being covered by the terms of the CC License. Do you feel like giving it a try? I surely do! 😉
Get more stuff like this

in your inbox
Subscribe to our mailing list and get interesting stuff and updates to your email inbox.
Thank you for subscribing.
Something went wrong.