I know some of you may not consider this to be such a great find, but I think we all need some cool icon sets from time to time. If they come for free, then we're already talking about an offer that only a few can refuse, so today I decided to tell you about not one or two, but three icon sets. These being said, let's take them down one by one, shall we?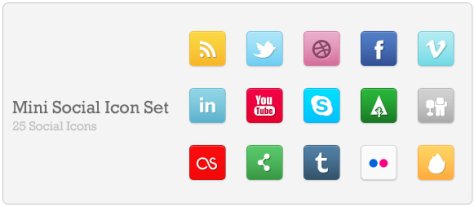 Released by design deck on the 3rd of June, the 25-icon
Mini Social Icon Set
includes 25 layered social icons freely available in PNG JPG & PSD formats for the following: Rss, Facebook, Twitter, dribbble, Google, last FM, Share this, Ember, Digg, LinkedIn, YouTube, Skype, Stumbleupon, Evernote, flickr, Forrst, Yahoo, Github, Vimeo, Aim, tumblr, Paypal, Behance, MySpace and Gowalla. As you can see in the image above, they look pretty cool, so I guess we can move on now, right?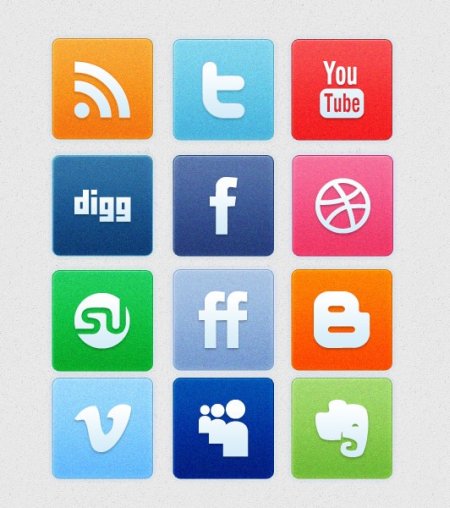 Next in line is the
Clean Noise Social Media Icon Set
from Creative Nerds, also freely available to use in commercial and non commercial design projects, just like the previous set. This one contains 12 icons, looks different, but it's still a great resource, so here you have it!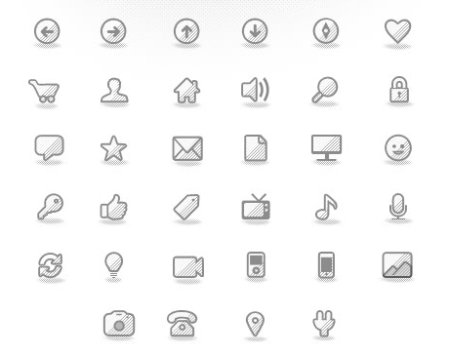 At last, we have a set of
Awesome Textured Icons
that, in fact, consists of over 40 black and white icons (shades of grey also included, lol), also packing 10 social network icons. Each icon comes as a 32X32 PNG image, but if you need them larger or smaller, you should know that vector PSD files are also available in the ZIP file. Free for both personal and commercial purposes, the
Awesome Textured Icons
set is a great way to close this day, don't you think? That's all, folks! 😉
Get more stuff like this

in your inbox
Subscribe to our mailing list and get interesting stuff and updates to your email inbox.
Thank you for subscribing.
Something went wrong.