If you ever feel down, just think about people who struggle daily with more than you ever had to face your entire life. If that doesn't help you move on… I honestly don't what will. Think about colors and the world around you, for example. Ever felt that you're living in a grey, sad city? Think about people who are color blind! Today, it's not about making your life better, but about colors, and Toucan can really help you bring a lot of color into your projects…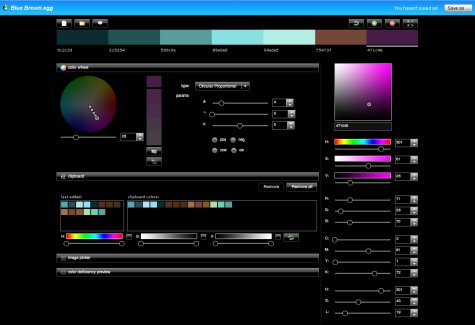 … and, best of all, we're talking about a completely free online resource, capable of providing up to 20 colors per palette, offering advanced sharing and importing features, all being done carefully following color theory. It even includes color deficiency previews, and to save your creations, you only need to create a free account. Unfortunately, I didn't create an account, so I can't tell you more about the formats available for saving your work, but I am sure you can discover that for yourselves, right?
All you have to do is go to this page and press the yellow Launch Toucan button. Oh, yeah, one more thing – Toucan seems to work properly with all popular browsers, and you will also find a great tutorial movie on the page that I just mentioned, so nobody's asking you to create an account before seeing what you'll get. That's all, folks, enjoy Toucan and be sure to have a colorful day! 😉
Get more stuff like this

in your inbox
Subscribe to our mailing list and get interesting stuff and updates to your email inbox.
Thank you for subscribing.
Something went wrong.