HTML5 is the way of the future… am I right? Right or not, I know it's not the first time I say this, and I bet it's not the last one, either. There are plenty of reasons to say this, and seeing video players like FlareVideo is one of them… so let's take a quick look at this piece of code, shall we?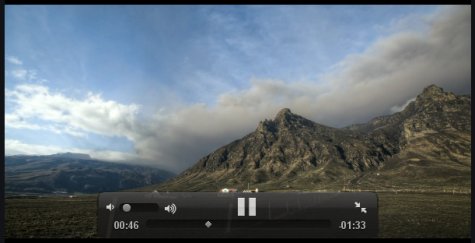 Completely free and even open source,
FlareVideo
can be easily customized using CSS, JS and HTML, but it comes with 3 themes in the package already. Oh, my, but I forgot something: this video player falls back to Flash when an incompatible browser is being used, and if you want a demo… just hit the Play button on the homepage of the product (see link above). By the way: I love that video! 😉
Built using jQuery and jQuery UI, FlareVideo supports full screen display, autoplay, custom keyboard shortcuts, preloading/autobuffering and more. Sounds like a pretty good deal, don't you think? I don't know about developers, but I, as just another Internet user, would surely love to see more HTML5 players and as few Flash-based ones as possible.
Compatibility: according to its producer, FlareVideo works with Safari, Firefox and IE7+ (according to me, myself and I, it surely doesn't work properly in Opera…)