If you want an easy way to distribute and monetize your application or to add social and collaborative capabilities to your applications, Adobe can help you with Adobe Flash Platform Services.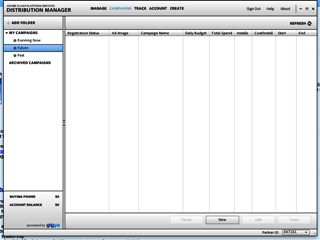 Using Distribution service you can share your application to social networks, mobile devices, and desktops. It also enables developers and businesses to track the distribution of and user engagement with their applications. Finally, it enables monetization of applications through ad hosting.
Paid promotion provides guaranteed installs for applications that might not otherwise be easily discovered by users. When you buy promotion for your application through the Distribution Manager, the Gigya network starts offering your application to users when they are embedding another application through the Share menu.
Prices for Distribution service are: for sharing the service is free, for promotion the only price is per-install, tracking is free.
Through Adobe Flash Platform Services Flex developers can easily add real-time social capabilities into their RIA (rich Internet applications). For now the Adobe Flash Collaboration Service is only available as beta version. Adobe Flash Collaboration Service beta includes VOIP Audio, Webcam Video, Chat, Real-Time File Sharing, Multi-User Whiteboards, Roles and Permissions and more. To get access to the Adobe Flash Collaboration Service and Adobe Flash Collaboration Service SDK, you will need to create a developer account.
Soon, using Adobe Flash Platform Services you can enable applications to integrate with leading social networks like Facebook and MySpace.