H.264 XML White Video Player is a free Flash video player. With this player you can play the following video formats: MP4, M4V, M4A, MOV, Mp4v, F4V. The configuration is stored in a XML file, this way you don't need to change anything in HTML. You can put this player anywhere on your website by customizing the size of the video from the XML file.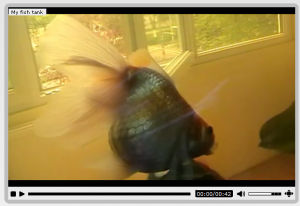 H.264 XML White Video Player is very customizable. If you want set an image is the video is stopped, this video player can do it for you. You can create also image playlist for the movies, this way you can add as many movies as you want. If you want to show your movies at the best quality, you can smooth the video.
The interface for H.264 XML White Video Player is very intuitive. You can also play the videos in fullscreen and you can setup the autoplay function on.
The package of H.264 XML White Video Player includes FLA, SWF and XML files. In help.txt you will find all the XML settings and also the instructions on how to set up correctly.