Tired of that old and sluggish phpMyAdmin? Maybe not, but I surely had enough of it, and today MonoQL surely came to me at the right time and in the right place, just like a wave of fresh air in the middle of Mexico City…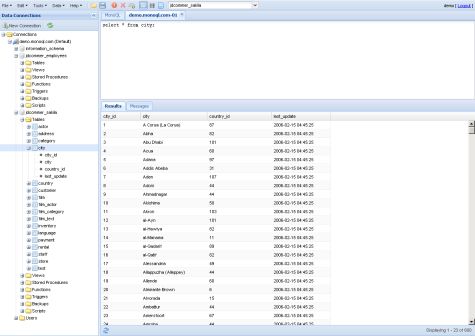 According to the mumbo-jumbo on its SourceForge page,
MonoQL
is
"an AJAX web application to manage MySQL databases."
While providing all the major features phpMyAdmin for mySQL has, such as database/table design, advanced querying or data browsing/editing,
MonoQL
provides a desktop-like interface, not to mention support for handling advanced MySQL features, including triggers and stored procedures.
Covered by the terms of the GPL license, this piece of code is able to connect to multiple dabases, remote and local as well. MonoQL requires PHP and MySQL 4/5/6. To check a demo and see if it fits your needs well enough, click here. That's all, folks – good luck and have a nice weekend!