While "Plogger" sounds like a Blogger wannabe, things are completely different. Anyway, since I don't like to judge things only taking the name and visuals into account, let's take a closer look at this open source photo gallery known as Plogger, shall we?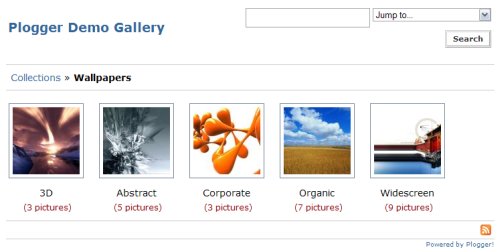 With over 50,000 downloads so far, Plogger claims to belong to "the next generation in open-source photo gallery systems" while offering a very straightforward design and succeeding in remaining very easy to setup and use.
Integrating it into a website is nothing more than "inserting three lines of PHP code," but this 388kb piece of code comes with all the goodies a basic-average photo gallery needs: a template-based theme system, a full XML generator, multilanguage support, image description fields, automatic thumbnail generation, and even more!
Since you don't have to believe without seeing, here's the demo gallery. Now, you know all you need to be interested in trying it for yourselves… or not. 😉
Compatibility: all major browsers, at least that's what it seems after trying the demo in Firefox, Opera, Chrome and IE