Finally, a brand-new CMS! Well, it may be true that ProcessWire already reached version 2.0, but as long as it's new to me, we're talking about a brand-new CMS, all right? 😉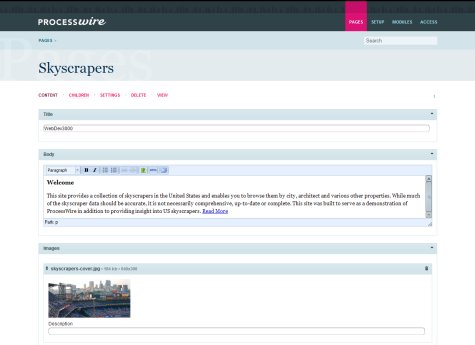 According to the official page,
ProcessWire
was created
"to bridge the gap between the current CMS landscape and the needs of many designers/developers and clients in a CMS,"
so before moving on to see what's what with this CMS, I think that best thing to do would be to check some sites already using it. To do that, just go
here
and pick one or more from the list!
Covered by the terms of the GNU General Public License, ProcessWire was built using PHP and packs a jQuery-inspired API, having a really low learning curve, while its modular plugin architecture allows developers to extend its functionality to match their needs.
ProcessWire 2.0 requires at least PHP 5.2.4 and MySQL 5.0.15, a demo giving acces to both its front end and backend being available right on this page. That's all, folks! 😉