If I had to start a programming career today, I know for sure what's the path to follow – mobile apps development, all the way! This market is growing and will continue to do so for some time, so why not choose the right thing? Sure, I won't get into that, because it's more interesting to see what's happening from outside the field, but today I got something really useful for those already into building apps for the dominant smartphones on the market: Rhodes!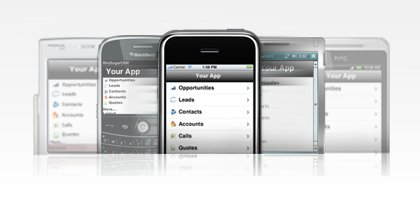 Being the only smartphone app framework to offer support for the iPhone, Windows Mobile, RIM, Symbian and Android at the same time,
Rhodes
is freely available, being covered by the terms of the MIT License. Using Ruby as its development language,
Rhodes
offers access to various device capabilities, such as PIM contact reading or writing, GPS geolocation, and camera capture.
The result of your work will be available as true native device applications, and not just mobile web apps, which is simply great. If you are going to use Rhodes in a company and need commercial grade support, you can purchase an Enterprise License for $1,000, but if you can find your way around without help… that's even better! After all, there are plenty of examples and tutorials available, so… you only need to get started and learn on the go! Good luck! 🙂
Compatibility: iPhone, Windows Mobile, RIM, Symbian and Android (Ruby and Rubygems are required)