Working with people who are not in the same room with you can be a blessing, or a curse, depends a lot on the tasks you have to accomplish, the people you work with, and your own style of work. Speaking for myself, I usually enjoy working on my own, but when I have to team up with someone, I would rather do this remotely, and so I started my quest for the best online collaboration tool…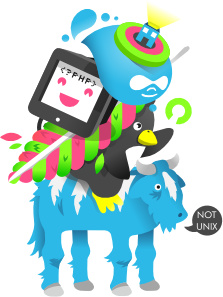 While Open Atrium may not be the best tool for the job, it's surely one worth checking out, so here it is! After all, you don't find open source web applications able to create an intranet for teamwork around every corner… and since Open Atrium also gives you the chance to extend its features by adding your own modules, what else there is to say?
Oh, yeah, let's point out the most important features, shall we? Open Atrium is built using the Drupal framework and offers blogs for each group, Twitter-like shoutbox for fast info sharing, group dashboard, good document collaboration features, as well as a full ticketing system for better project tracking/management.
Anything else? Oh, yeah, support for multiple languages, and about the same requirements as Drupal – PHP 5.2+ with GD enabled, MySQL 5+, and Mod_Rewrite.
Compatibility: all major browsers are supported, except IE6 (could anyone help with info about IE7/8 compatibility? thanks in advance!)