Today, I found myself listening to a few ladies talking about kids, books, computers and TV. I am no detective, I just happened to be in the right place at the right time and just hear them talk. All of a sudden, I remembered some of the books I read over and over again back when I was a kid or how glad I was every time I got a new book or even when I got a book from my school's library. Well, those times may be gone, but… FlipBook CMS brings them back in a strange way – without any piece of paper, just with a computer, some kind of Internet connection and virtually no coding! 😉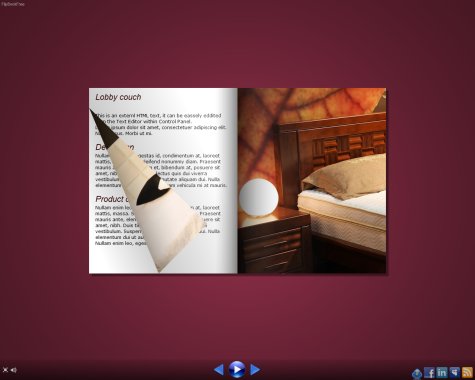 Absolutely free to download and use,
FlipBook CMS
also comes with the source code that you can easily modify and remove the backlink to flip-book-free.com. Great, so you can have a flipbook with a CMS-style backend without paying a single penny! In case you didn't figure that out already, the catch is that pages can be easily edited, without bothering to edit any XML files and images.
FlipBook CMS includes a wide range of features, can be easily customized and is also SEO friendly, coming with a one-click installation PHP script. What else could you ask of it? A preview, right! Here you go – you don't want to miss it, trust me, even if you think that you don't need FlipBook CMS, because the preview flipbook has an excellent audio loop in the background and it would be a pity to come so close to it and not hear it. That's all, folks!